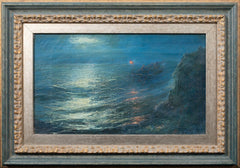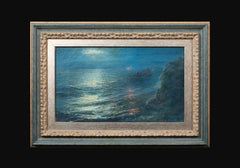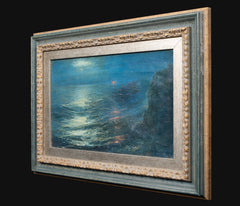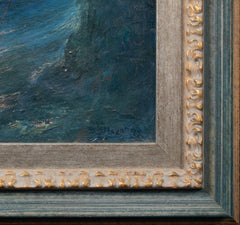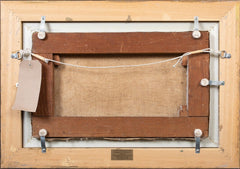 Moonlit Smugglers Coast | Guillermo Gómez Mayorga | 20th Century
Early 20th Century Mexican Moonlit Coastal scene of smugglers off a rocky coast, oil on canvas by Guilermo Mayorga. Excellent quality and condition example of the artists impressionist nocturnes. Signed and presented in a gilt frame.
Measurements: 22" x 15" inches framed approx.


Moonlit Smugglers Coast | Guillermo Gómez Mayorga | 20th Century