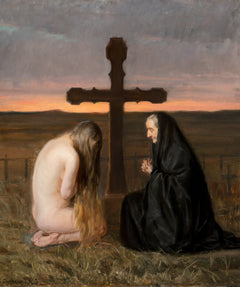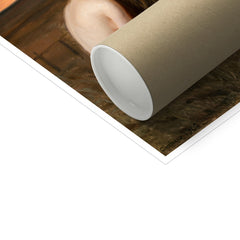 Grief | Anna Ancher | 1902
"Grief" is a painting by Danish artist Anna Ancher. It is a portrait of women who are grieving, and is considered one of Ancher's masterpieces. The subjects are depicted seated, with their heads bowed and hands clasped in their lap. Their posture and expression convey a sense of deep sadness and sorrow. The work is characterized by Ancher's keen eye for the subtleties of light and color, which gives the painting a heightened sense of realism and emotional depth. "Grief" is considered a key example of Ancher's contributions to Danish Realist painting, and is widely recognized as one of the most powerful and poignant depictions of grief in art.
Print: 

A premium quality heavyweight (200gsm) fine art print material with a smooth, clean finish. This museum quality paper is extremely consistent and works perfectly with large, full colour graphics or illustrations. The matte finish emphasises different highlights and tones in the source artworks; helping to create stunning works of art.
- All prints feature a 0.25 inch white border to ensure space for framing. 
Our Eco Credentials Include:
FSC approved or sustainably sourced paper
Printed using water based inks
Local fulfilment reduces carbon emissions
Contains no plastic
Sizes:
11'' x 14'' Inches = 27.9 cm x 35.6 cm
16'' x 20'' Inches = 40.6 cm x 50.8 cm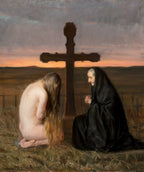 Grief | Anna Ancher | 1902